Israel's Rugby 7s national team will play the UAE national team in a joint training camp to be held in Dubai starting March 17th.
This agreement was reached by Apollo Perelini, the New Zealand born technical director of the UAE and Kevin Musikanth the South Africa born technical director of Israel Rugby.
The Dubai training camp and tournament is part of the Israeli rugby 7s olympic team's preparations (rugby is an olympic sport since 2016) towards the European Championship this coming summer.
The first tournament is to be held in Zagreb, Croatia (starting Jun 19th) followed by Budapest, Hungary (starting Jul 10th). In these tournaments, Israel will compete with Romania, Ukraine, Belgium, Croatia, Czechia, Sweden, Luxemburg, Denmark, Latvia, Hungary and Turkey. Israel competes in the Trophy (European 2nd) division and in 2019 came in 7th out of 12 teams.
The Israeli team's intense training, despite COVID-19 interference, aims at putting Israel on top of its division so it can go up to the Grand-Prix level competition within 2-3 years.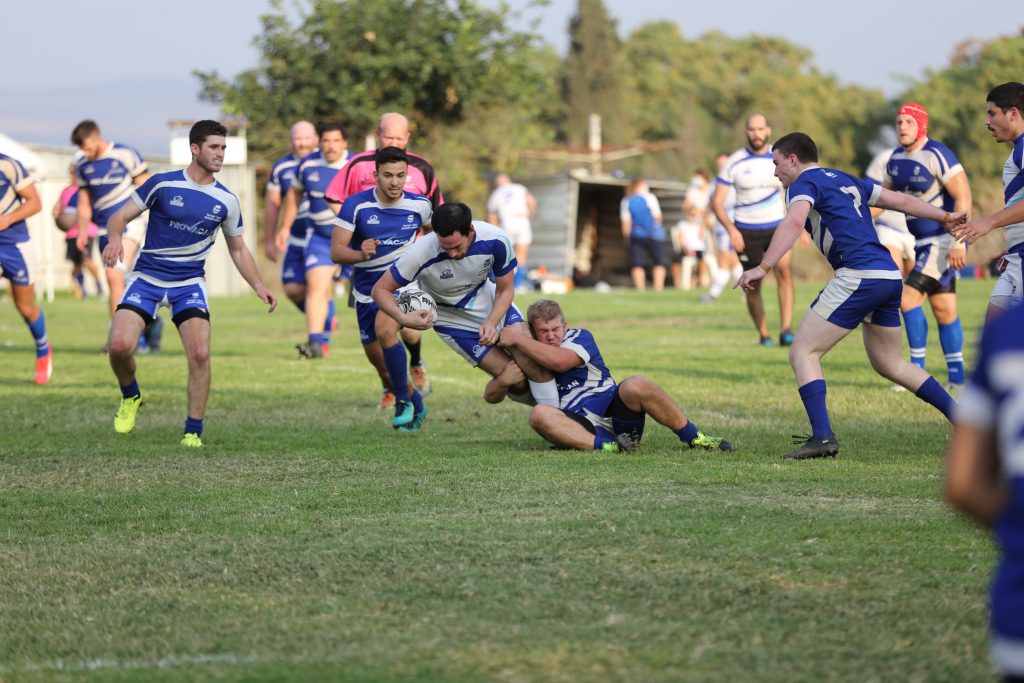 Photo credit: Reizel Tsahi