Rugby is being played in Israel ever since the British mandate days. Starting in the 1970's Israel has an active league throughout the country and as of the 1980's Israel's national teams compete regularly in the European championship and has been climbing the ranks.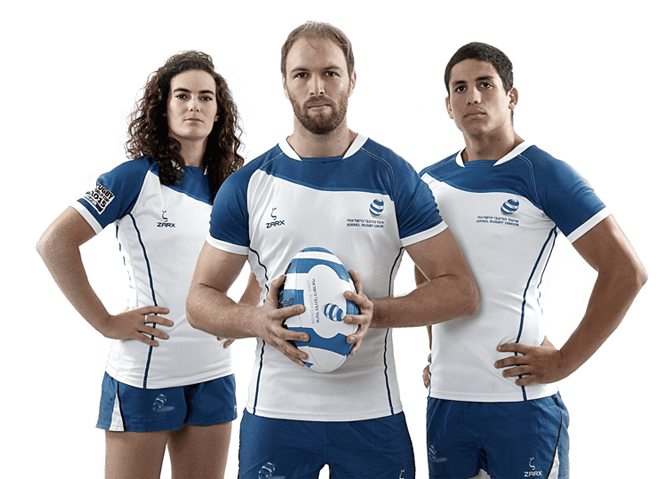 Rugby is being played throughout the land of Israel, from the Upper Galilee in the north down to Eilat in the south. The rugby 15s leagues includes 8 clubs and the 7s' league has 9 active clubs for men and six clubs for women.
In addition there is vibrant juniors activity for U18 and U16 as well as kids U14, U12, U10 all the way down to U8.
Israel 15's national team climbed the world rankings from 93 back in 2007 up to 59 today. The Israeli national 7s teams (men and women) play in Europe's second tear and the junior U18 team is ranked 15 in Europe and plays second tier as well.
Meet our management and team
Sexual harassment prevention
Israel rugby union highly regards sexual harassment prevent.
For more information or to file a complaint or make an inquiry, please reach out to our liaisons officer.
Your issue will be dealt with discretely and as per legal requirement.
Contact information:
Michal Weizman
Phone: 052-3564114
Email:  vmvm21@gmail.com